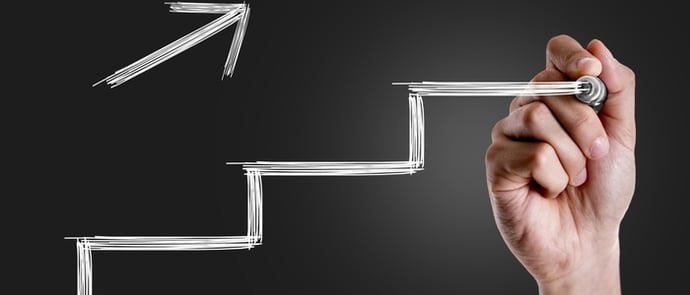 What's the right option for a business that has outgrown Sage 50 but isn't sure where to turn next?
Before we answer this question, here's a quick disclaimer. Here at APH, we're specialists in SAP Business One – a powerful business management (or ERP) solution for small but growing companies. It competes directly with software like Sage 200 and Sage X3, and it's an excellent option for first-time ERP buyers – firms that have reached the limits of what they can do with basic accounting tools.
And, as far as basic accounting tools go, Sage 50 is one of the best-known on the UK market. According to Sage itself, almost half a million SMEs rely on it for their accounting, invoicing and more.
However, if your business grows to a point where you need more sophisticated functionality in areas like inventory management, CRM and reporting, you may find Sage 50 a little too limited for what you want to do. You may realise you need an upgrade – without necessarily knowing what you need to upgrade to.
Then you hear about Sage 200, and it sounds like it might be the next logical step – a fully-fledged business management solution with a familiar name and, presumably, a familiar set of tools.
The trouble is, that's not strictly the case.
What's the right ERP system for an SME?
The first thing you should know is that Sage 200, despite the name and branding, isn't a progression from Sage 50. It's a completely different product for a completely different market – and it makes sense to understand that market before you commit to a large-scale software upheaval.
Firstly, buying an ERP system is very different from buying a basic accounting tool. You can easily buy Sage 50 off the shelf (Amazon currently lists the Accounts Essentials version for £79.99) and be up and running the same day. Implementing ERP, on the other hand, can be a months-long process, and you'll normally need to work with a specialist or partner of your software vendor to make the project a success.
(For more information, we recommend taking a look at our previous blogs How long will a SAP Business One implementation take? and How much will SAP Business One cost to implement? – while SAP Business One-specific, their insights are relevant to most of the ERP market.)
Secondly, you should understand that Sage 200 has a wider pool of competitors than you may realise. Sage also offers Sage X3, for example, which is a completely different product again (it's a rebranded version of the French ERP system Adonix, which Sage acquired in 2005) but is billed as suitable for firms of 50 employees and up.
Then there's SAP Business One – a product that many SMEs mistake for a large enterprise ERP system, but which is actually built for small business needs and as an entry-point for firms that have outgrown off-the-shelf accounting tools.
Other options include NetSuite and Microsoft Dynamics. So yes – there are a lot of possible "next steps" for Sage 50 users, and all of them have their own strengths and weaknesses. For our part, we think SAP Business One has the edge in flexibility in areas like manufacturing.
Why do I need an implementation specialist?
Finally, be aware that an ERP system is as complex as it is powerful. As mentioned above, you'll normally need to work with a specialist or partner of your software vendor to implement the solution successfully, as well as provide support and optimisation on an ongoing basis.
For this reason, you choice of implementation specialist may be every bit as significant as your choice of software. A decent partner should be able not only to handle the mechanical aspects of ERP implementation, but also drive the requirements capture process and ensure the project actually solves the problems presented by basic accounting tools like Sage 50.
In an ideal world, they should also tell you candidly if their software is the right fit for your business, or if you might be better served by another solution on the market.
The move from Sage 50 to a fully-fledged ERP system can be daunting. With the right partner by your side, however, it becomes a lot less complicated – whether they work with Sage 200 or something quite different.
Want to find out more about how to ensure ERP success? Click the link below to download our free six-step guide to ERP ROI.