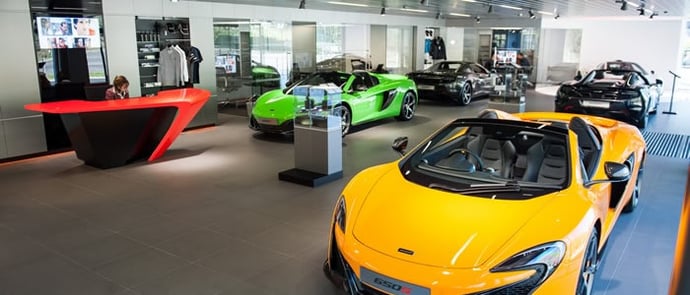 We are delighted to announce that interior fit-out, maintenance and refurbishment company Principle Link have chosen APH to implement Enprise Job Costing software. The software will integrate with their existing SAP Business One ERP system to improve their business processes and increase efficiencies.

Principle Link is a nationwide company that has provided interior fit-out, refurbishment and maintenance services for major blue chip clients. Previous jobs have included rolling out replacement HSBC ATM machines, refurbishing showrooms for Audi and McLarens, and providing turn-key fit-outs for Yorkshire Building Society and Atkins.
Principle Link have selected SAP Business One because of its advanced ERP functionality for mid-market companies. However, as with any ERP system, it needs to be adapted to your business. In the services industry, SAP Business One doesn't always represent a perfect out-of-the-box job costing software solution, due to profits being based on both time and materials that are constantly changing.
In an interior fit-out and maintenance business like Principle Link, you can often find that extra purchases or time on site is required to complete a job. Unscheduled call-outs also exist alongside your scheduled contract work. This results in two challenges: collecting all the relevant data as efficiently as possible, and then determining how profitable that job was.
Principle Link appreciated these challenges, and recognised the requirement for a SAP Business One job costing add-on that would integrate seamlessly with its existing ERP system and business processes. The mobile job costing software allows remote field-based employees to report status updates and administration details in real time.
As a result, Principle Link will achieve the following benefits:
Improved business system integration and adoption of predefined best practice processes from sales enquiry to payment receipt, resulting in valuable time and administration savings and a more structured form of working.
Improved communication between administrators and contractors, which will ultimately improve the overall level of customer service.
Immediate visibility over the profitability of jobs and projects from an integrated finance system.
A single record of any job status provided through an integrated job management interface, accessible to all authorised users within the business.
Reduced time taken to administer jobs and update their status, as field-based employees can report in real time whilst on the job.
If you would like to enjoy easy job costing and a single viewpoint of job statuses like Principle Link, why not arrange a free demo of our SAP job costing add-on and discover the benefits it will add to your business?