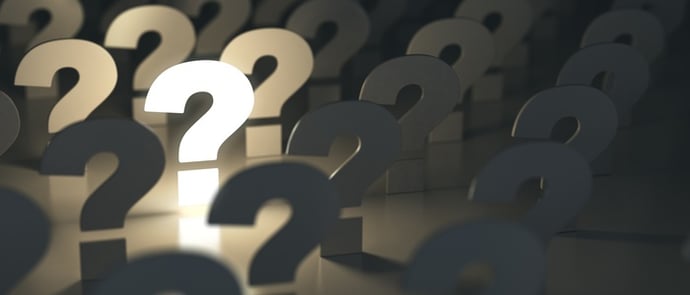 Buying an ERP system for the first time can be a nerve-wracking experience. Not only is it a massive investment for a small business, but it's also one that can easily backfire – the internet abounds with horror stories about ERP implementations that have overrun on time and budget, for example.
For this reason, you'll want to work with an implementation partner who can guide you through the process as smoothly and painlessly as possible, and do their part to ensure your first ERP project isn't one that leaves you fearful of the prospect for years afterward. The trouble is, this can be a challenge in itself – if you've never worked in the market before, how can you tell the difference between a best-in-class partner and an unproven one?
To help, below are five key questions to ask a potential ERP partner.
1. Why should I work with your business?
OK, so this isn't really one question, but many. Due diligence is essential in the ERP world – an implementation of SAP Business One or some other product is a big investment and a long-term commitment, so it's important to review a potential partner's assets, skills and business stability in some depth before you sign on the dotted line. We'd recommend asking how many consultants and project managers will be involved in your ERP implementation, for example, and find out how qualified they are to deliver your desired ERP system in your particular industry.
2. Who else in my industry have you worked with?
Any ERP supplier worth talking to will be able to offer references from other clients in your industry, so be sure to ask for a couple of contacts to call up to discuss how happy they are with their partner arrangements and whether they can really do what they say they can. Pragmatically, remember that a partner will probably put you in touch with their happiest customer rather than an unhappy one, so try to tease into any areas where the client's expectations may not have been met.
3. How long will it take to implement?
As a SAP Business One partner, we've sometimes pitched against other ERP suppliers who haven't been able to commit even to approximate timeframes in the implementation process – something that should set alarm bells ringing for a time and budget-conscious small business.
While coming up with an accurate estimate for an ERP implementation timeframe is no simple task (partly because it requires a commitment of time and resources from the client side – something we've blogged about before), a reluctance to set expectations at this stage may be a sign the partner anticipates a lot of custom development work – not normally the best route for a small business that wants rapid ROI from a future-proof ERP system.
4. How much will it cost to implement?
Once you've dealt with any uncertainty over timeframes and the commitment your partner expects from your side, you should be able to arrive at a realistic idea of the cost of the implementation work. As a first-time ERP buyer, be sure to understand fully what they include in their fees (will support incur an additional cost, for example?) and whether the arrangement meets your expectations in terms of ROI and TCO.
For a more in-depth look at possible pricing pitfalls in the SAP Business One world, see our previous blog: Can you really implement SAP Business One for £79 a month?
5. Will you make a long-term commitment to my business?
Finally, you should ask a potential ERP partner about the level and quality of support they can offer after the implementation – or, to put it another way, whether they plan on making a long-term commitment to your business. Some bottom-of-the-barrel partners will cut and run, whereas the better ERP suppliers will make most of their profit from long and fruitful client relationships – not the implementation process itself.
The pricing model used for support can be telling in this respect. Whether intentionally or otherwise, we tend to find that partners who offer support under their annual fees tend to have stronger, more consultative relationships with their clients, whereas ERP suppliers who charge per ticket or per phone call set themselves up for less frequent contact. This means problem-solving is often reactive rather than proactive, and it becomes difficult for the partner to keep tabs on the system and whether it continues to meet the client's requirements into the future.
To find out more about how choice of partner impacts ERP ROI, read our free, six-step guide to a successful, future-proof ERP implementation.